6.12.2006
my week.
we start off on thursday, game one of the NBA finals. the dallas mavericks versus the miami heat. we watched the game at sean and erin's apartment on their big screen tv.
the mavs fans were out in full force.
saturday night there was no game, so i scooted my boots around williamsburg and tried to stir up some trouble.
sunday was beautiful. we walked across the williamsburg bridge on the way to the bar-b-q block party.
another bbq block party, another day of VIP treatment, and as always, the best bbq you'll ever wrap your...well...you get the idea. it's real good.
even mia got a treat. a poochini. made with ice cream, peanut butter, and two dog bisquits.
and as far as the NBA finals go...
Briq.
Mavs in four. fuck. ok, five.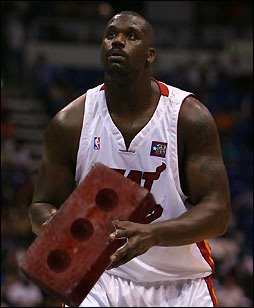 Labels: my week